As you may have already heard we are in the process of closing down The Ohio Driving Academy LLC. Due to circumstances outside our control, we are no longer able to continue driving students for their behind-the-wheel sessions. We will continue with classroom sessions until 12/23/2009 and we STRONGLY recommend that you attend ALL of the classes you need to complete that portion of your training. We apologize for any inconvenience this may cause.

I have contacted The Ohio Department of Public Safety and they have assured me that you will receive credit for the training you have attended. You WILL NOT have to start all over. However… there may be some discrepancies regarding how the classroom sessions coincide with the sessions of the school that completes your training. So it is very important that you complete your classroom sessions with us. We will be running classroom sessions at the Tipp City location, in order (A-L) on 12/17, 12/18, 12/19, 12/21, 12/22 and 12/23. The classes on 12/17 and 12/18 will be at 5:30-7:30 and 7:45-9:45. The remaining classes will be from 9AM-11AM and 11:15-1:15PM. Please attend any classes you are missing to avoid future confusion.

We are a bonded company and because we are unable to complete all of the current contracts, refunds will be issued in the amount of the balance due for the training you have not received. The amount of your refund will be based on the original price of your contract (unless you have an outstanding balance). The amount of your refund will be for the unused portion of the originally contracted 32 hours of training (24 hours of classroom and 8 hours of behind-the-wheel training). As a reference (not a rule) use this formula:

Contract $ Hourly $

· $400 = $12.50/hr

· $375 = $11.72/hr

· $350 = $10.94/hr

· $325 = $10.16/hr

We thank you for your support of The Ohio Driving Academy LLC and wish you the best of luck as you continue your training.


If you have any questions regarding your refund or where to attend the remaining training, contact

Wendy Forbes or Valerie Luptak

1-614-466-3250Sincerely,



Chip Daly

Learn the skills that last a lifetime from the people with a lifetime of skills !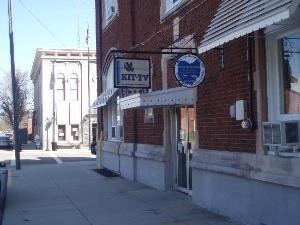 Our web site will be shutting down in the next couple of months. We have kept it updated with the latest schedules and information for your convenience. We will keep it updated for all of our current students to keep you informed of any happenings. Thank you all for your patronage and commitment to driving safety.

We appreciate you looking in to our programs and classes. We know there are a lot of driver's education schools available in your area and many offer cut-rate programs with bulk student pricing that we cannot match. We hope that you will read through our website and find for yourself that cost is not everything. When it comes to driver's education you really do get what you pay for and we feel that we are the best investment for your driver education dollar. Enjoy our site.



We offer an excellent driver's education program with flexible scheduling options, flexible payment options, professional instruction and modernized presentations. We are not trying to yank the last few pennies from your pocket, so you won't need to "save up for driving school". We have no "Gas Surcharges" or "Certificate Fees". You can get a discount for paying at registration or come in and start your classes with no money down and pay as you go. Whatever fits your budget.


Statistically, the number one killer of people 15-20 years old is motor vehicle collisions. Why? What is it that makes one young person become a statistic while another may drive for years without incident? What error or series of errors leads to a person having a major crash or colliding with a train? Why aren't these things happening to everyone? What is the defining factor that separates these people? There are just too many questions and not enough answers.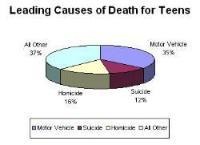 At The Ohio Driving Academy, we feel the statistics are WAY too high. Our training is designed to prepare you to be a safe and mindful driver. You will understand that the defining factor mentioned above is actually a decision made in a split second and we will give you the training needed to make that decision correctly. Almost every hazard gives you a clue if you know what to look for. We strive to teach you, or your teen, to understand these hazards, recognize them and avoid them before you become an unfortunate and preventable statistic.


The State of Ohio adopted the Graduated Licensing Laws which have restricted the risks taken by young drivers during the first years of having their license. This has had some success in lowering the amount of young people killed on our roads, but more needs to be done. Driver education has changed very little since the days of the parents of today's student drivers. The same lessons have been taught by, mostly, the same people for far too long. Until someone changes the information being taught, and the manner in which it is taught, kids are still not getting the knowledge and skills they need to form the basic foundation for their driving experience. This is where we are stepping in and raising the bar.

We have developed an original classroom curriculum which is presented to our students using a PowerPoint platform. It was created by the owner of The Ohio Driving Academy LLC and is only taught at our schools. The curriculum is a combination of multiple textbooks, internet resources, 10 years of trucking, 10 years of police work and 28 years of personal driving experience. It is designed to make learning the topics fun, interactive and effective. The sessions are presented to the students by professionals with years of experience on the roadways of Ohio and America. The students are no longer just taught the essentials so they can ,hopefully, pass the state test. They are given information and shown how to find clues which will make them better, safer, more aware drivers. Our students are not taught just what is in the book. They are taught why it is that way and how it applies to their driving tasks.

"If we can teach just one person the skills to avoid a single incident which would have resulted in property damage, injury or death, then we will have been successful."


You can reach us by phone at (937) 669-1500, (937) 723-7889 or by fax at (937) 506-8128. You can also contact us at our e-mail addresses on the contact page. We look forward to hearing from you. Please let us know what your needs and questions are. We will be more than happy to help, and will respond in a timely manner.

Our company is providing outstanding driver education and certification services to our students. Our specialty is in the area of new teen drivers needing to obtain their Ohio driver license. We also accept adults who need a little advice or help getting through the testing. We also offer Adult and Juvenile Remedial classes. Our prior customers particularly value our energetic and informative classroom sessions and professional customer service. Our Tipp City location is at 4-1/2 E. Main St. (upstairs). Feel free to stop by and see our facilities, sit in on a class and meet our faculty and staff.